Dr. George D. Felder & Dr. Paul Broring (412) 882-1700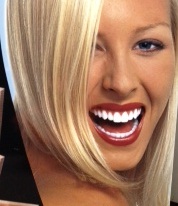 General & Pediatric Dentistry
We Specialize in Beautiful Smiles
...and quality care you can trust.

Click here to see our reviews.
Your teeth can and should last for a lifetime. We realize your smile is as unique as your personality. A healthy smile not only makes a first and a lasting impression, but it reflects your overall vitality and is one of your most important physical characteristics.
We realize that every patient has their own distinct dental health concerns. Whether you need emergency care or are considering cosmetic enhancement, you are assured that we use the latest techniques, procedures, and instruments in order to provide you with the best and most comfortable options.
Emphasis on Preventive Care

Prompt Emergency Care and Gentle Pain Relief

State-of-the-Art Sterilization Procedures

White resin fillings, Veneers, Bonding, Crowns, and Bridges

Root Canals & TMJ Therapy

Full/Partial Dentures, Repairs, and Relines

Homeopathic and Essential Oil Relaxation Techniques

Prevention Exams, Oral Cancer Screenings and Digital X-Rays
Refer three of your friends, and you can get your teeth Whitened for FREE! Ask for details.
Be Sure to Like us on Facebook for Special Offers